Notice!
If you got error message, please press Ctrl + F5 or clear your browser cache and try again.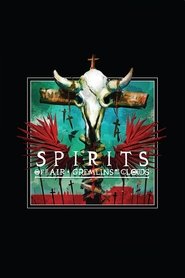 Spirits of the Air, Gremlins of the Clouds (1989)
Jan. 01, 1989
Australia
93 Min.
No Rated
Synopsis
Brother and sister endure alone together in a post-apocalyptic Outback until the sudden arrival of a stranger.
Original title
Spirits of the Air, Gremlins of the Clouds
IMDb Rating 6.7 294 votes
TMDb Rating 5.8 votes