Notice!
If you got error message, please press Ctrl + F5 or clear your browser cache and try again.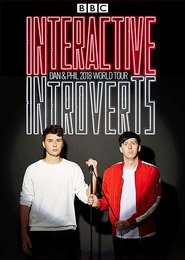 Interactive Introverts (2018)
Dec. 10, 2018
UK
158 Min.
No Rated
Director
Cast
Synopsis
Dan and Phil put the audience in control and stand under the spotlight to give the people what they want: an epic interactive experience of rants, roasts, battles, stories, and surprises that will make you laugh, cry, and cringe..
Original title
Interactive Introverts
IMDb Rating 8.7 9 votes